Fabulous Wood and Stone Effect Tiles to Bring the Outside In
The interior design concept of 'bringing the outside in' is not a new one. But while many fashions come and go, this particular one looks set to stay. And that's no surprise – after all, what could be more welcoming than bringing all that is wonderful about nature into the home?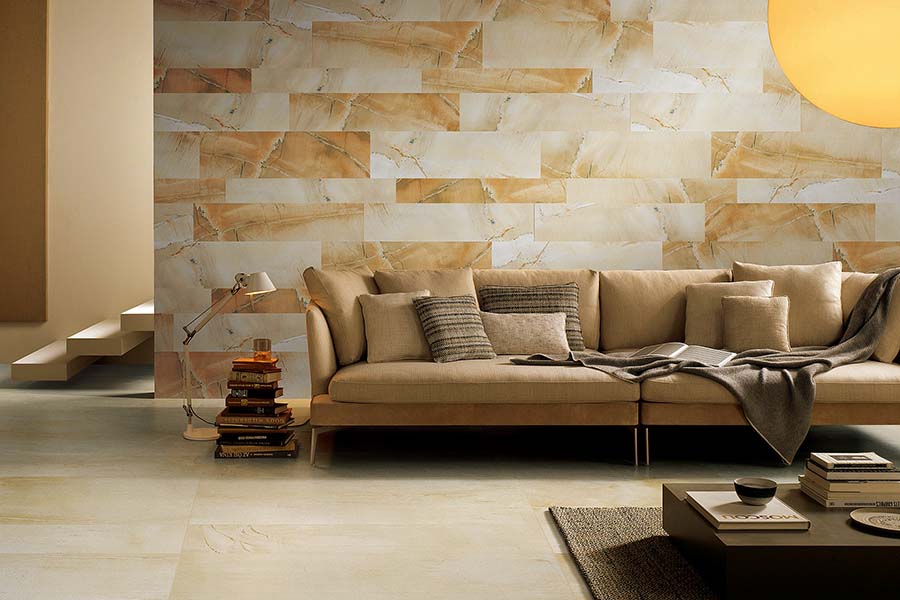 Mother Nature's materials are, undoubtedly, some of the finest. So it's unsurprising that interior style has been embracing all that is fabulous about wood and natural stone for some time. And one of the easiest ways to encompass the wonders of nature in your home is with your choice of floor tiles and wall tiles.
Beautiful natural stone tiles
Stone is an exquisite choice for both wall and floor tiles, with its ability to add warmth and character to bathrooms, wetrooms, kitchens and other interior spaces. Our collection boasts an array of magnificent stone tiles in marble, slate, granite, travertine and limestone, in gorgeous tones and finishes. From delightful Light Polished marble tiles and rustic Lydia Antique travertine, to timeless rich brown Milano tumbled limestone, you can create glorious nature-inspired floors and walls that work beautifully alongside both modern and traditional designs.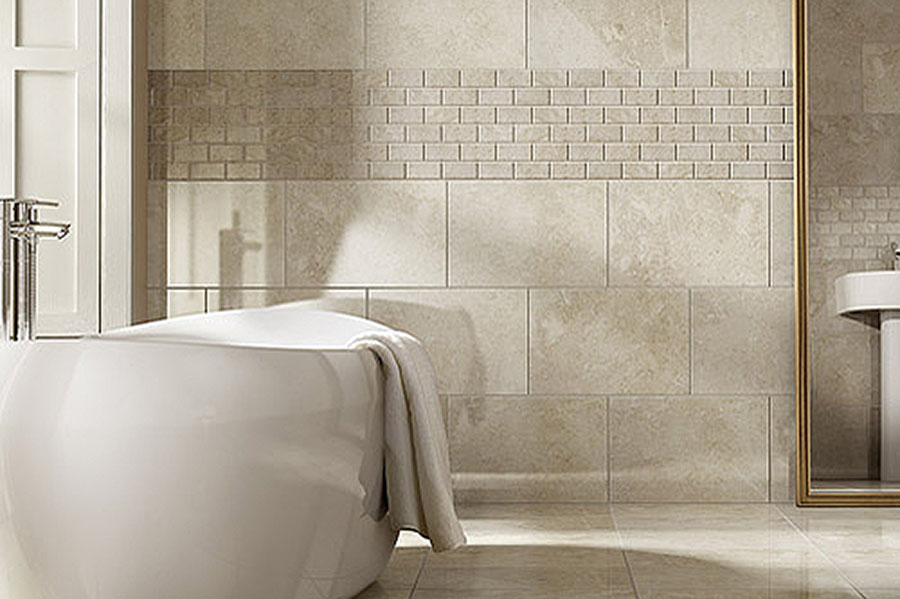 Stunning stone effect tiles
Stone effect porcelain tiles are becoming an increasingly popular and practical way to bring nature into the home, thanks to advances in technology making them a stunningly realistic and highly practical alternative. Our collection of stone effect tiles boasts an array of colours, effects and finishes. With soft-grey tones, the Luna Grey marble effect porcelain tiles create chic, classic walls and floors, while the Mercury Anthracite offers a bold stone effect with a beautiful glazed surface finish.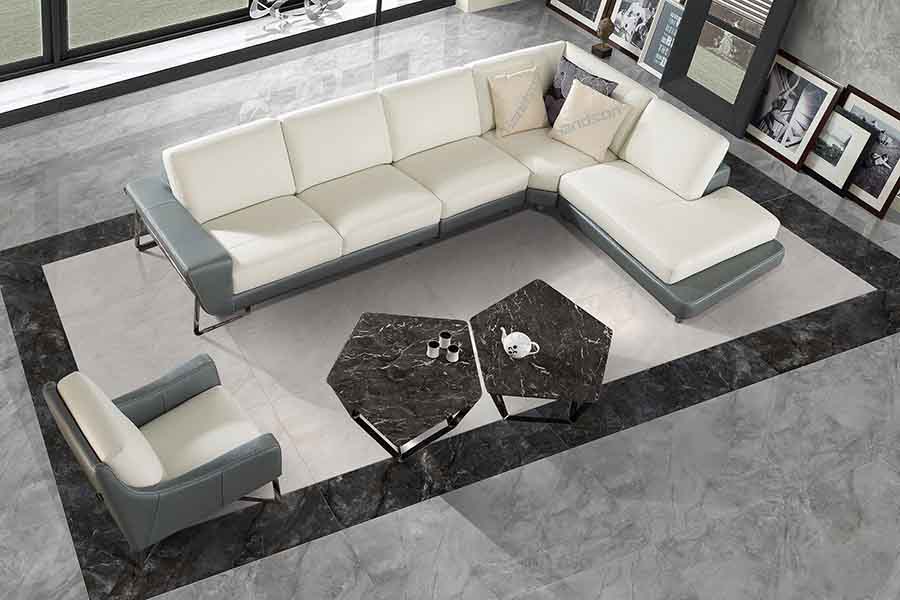 Wood effect tiles for style and sophistication
With less maintenance and extreme longevity, wood effect tiles are a fantastic choice for walls and floors around the home. For a highly on-trend floor, the Pattaya collection of large wood effect porcelain tiles is an sensational choice. These wonderful wood-effect tiles, in pale rice white and light wood, create a floor of charm and sophistication, or a super retro wall.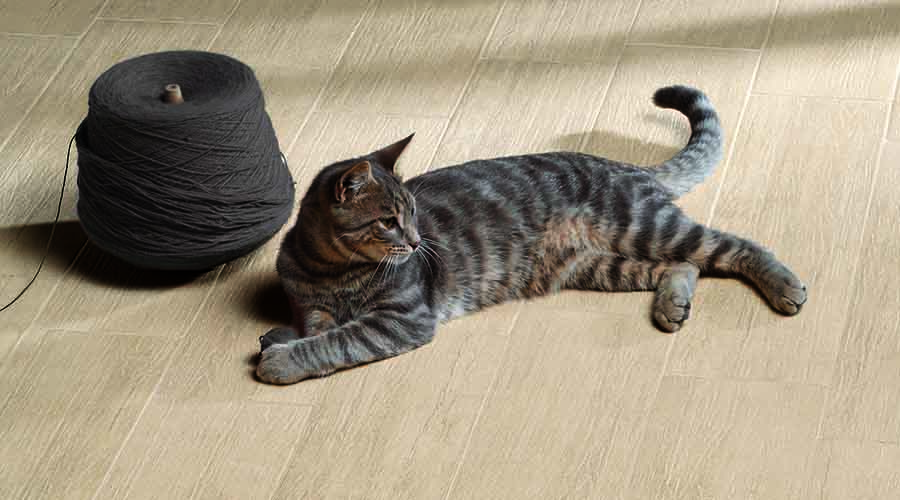 Gorgeous colours inspired by nature
Earthy tones of cool creams and browns will give any room a natural feel. This year's interior style trends embrace the wonder of nature's many hues – from rich and vibrant greens to dark timber tones. Whether the charming Canada Sand stone effect tile, with subtle tones of light grey and stone mix, or the vivacious Lagos Lima mosaic tile with bright shades of lime, you can revel in the beauty of nature's rainbow anywhere in the home.
Creating a tiled feature wall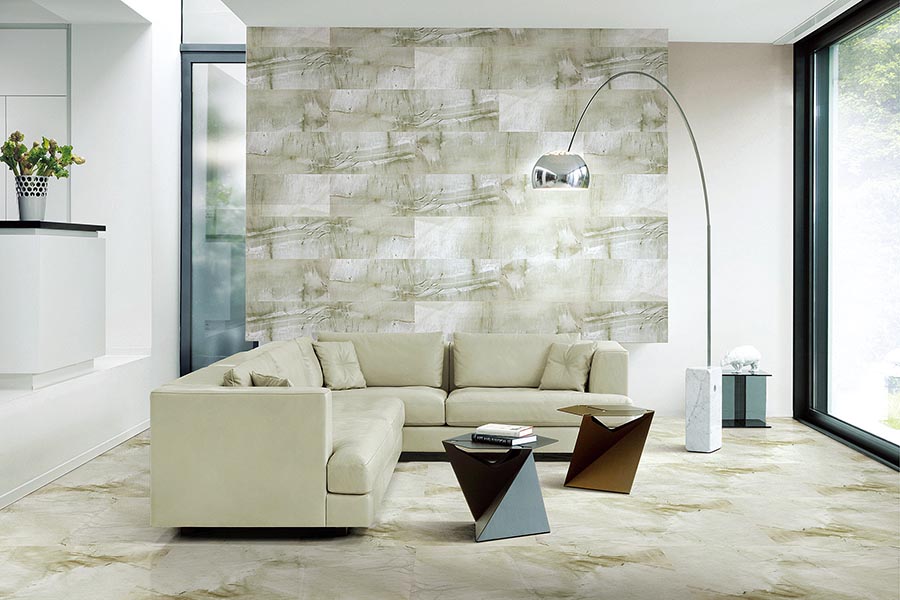 Whether using coloured or patterned mosaics, or framing a window to draw the outside in, tiles offer an abundance of ways to create a feature in the home. Stone effect tiles and wood effect tiles are a wonderful way to make an effortless connection with the outdoors.
For a truly stunning feature wall, our split face stone tiles are the perfect choice. Emulating the appearance of ledge stone wall cladding, you can use these tiles to create a simple, yet striking, three-dimensional tiled wall. In a variety of colours and finishes, raging from the sparkly riven of White Quartzite to the smooth dark of Imperial Black Slate, you can create a breathtaking feature wall bursting with natural beauty and style.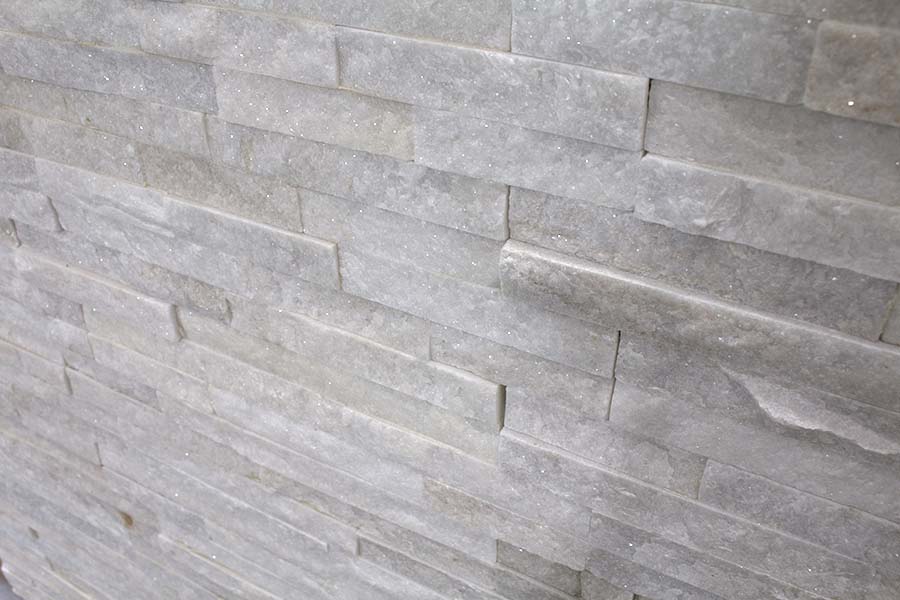 For more inspirational ideas for the ultimate 'outside in' experience, please visit our tile showroom in Wareham, Dorset, where you can browse our entire collection of natural stone tiles, stone effect tiles, wood effect tiles and large porcelain tiles.