2019 interior design trends
As we head into a new year, now's the time when the interior design world predicts what's hot and what's not for the months ahead. At UK Tiles Direct we always strive to bring our customers the most up-to-the minute products, as well as tried and tested classics. So, here we look at some of the biggest interior design trends for 2019.
Kitchen design trends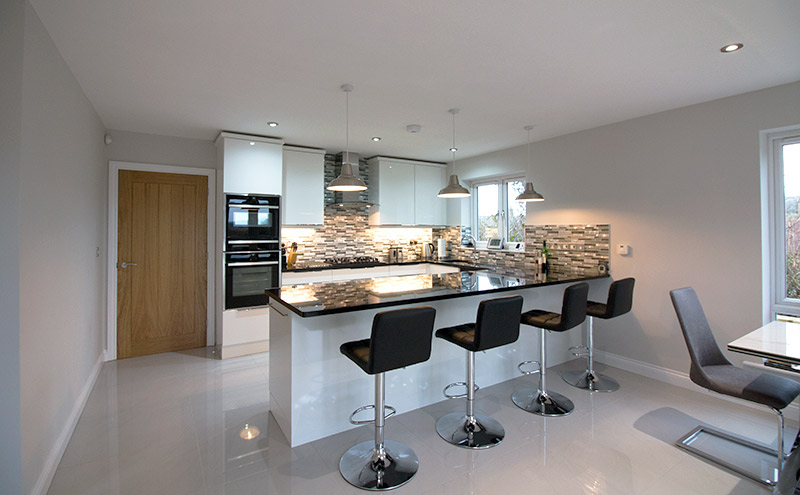 This year the kitchen will continue to reign as one of the focal points of the home. We'll see designs embracing layouts that open the kitchen space up, with L-shapes being top of the list as well as the continued popularity of 'bringing the outside in', with flooring trends offering seamless access to gardens and outside spaces.
Wood and rustic reclaimed effects will be a must-have for walls and floors, with tile trends taking full advantage of the fabulously realistic wood-effect tiles to bring the raw beauty of nature into the kitchen. This will extend to kitchen furnishings too, with the wooden 'farmhouse' style being a big 2019 design trend, and medium tones such as walnut being a top choice. Pure white is phasing out, with injections of colour more favourable.
"Homeowners will lean toward darker and moodier colours, such as navy and forest green, with colour experts saying it's a reaction to white and bright hues that have dominated the design world for the past several years."
Houzz editor and writer, Mitchell Parker
Tiled feature walls and splashbacks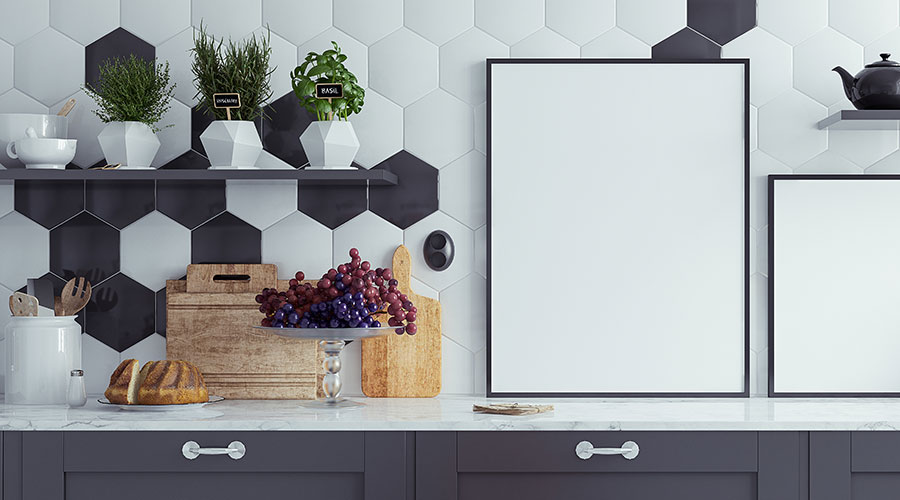 The popularity of feature splashbacks will continue this year, with tiles being used to create an entire wall as a focal point in the kitchen. Tile trends for kitchen splashbacks this year will say goodbye to plain styles and hello to funky and bold geometrics and patterned whites. Large-format tiles in herringbone, chevron or stacked patterns will overshadow the traditional offset design, adding interest without taking a huge risk.
As well as tiles being used to create splashbacks, feature walls will hold their own in the most stylish of kitchens. With full-tiled walls from counter top to ceiling in shimmering textures, bold patterns and Moroccan designs.
Bathroom design trends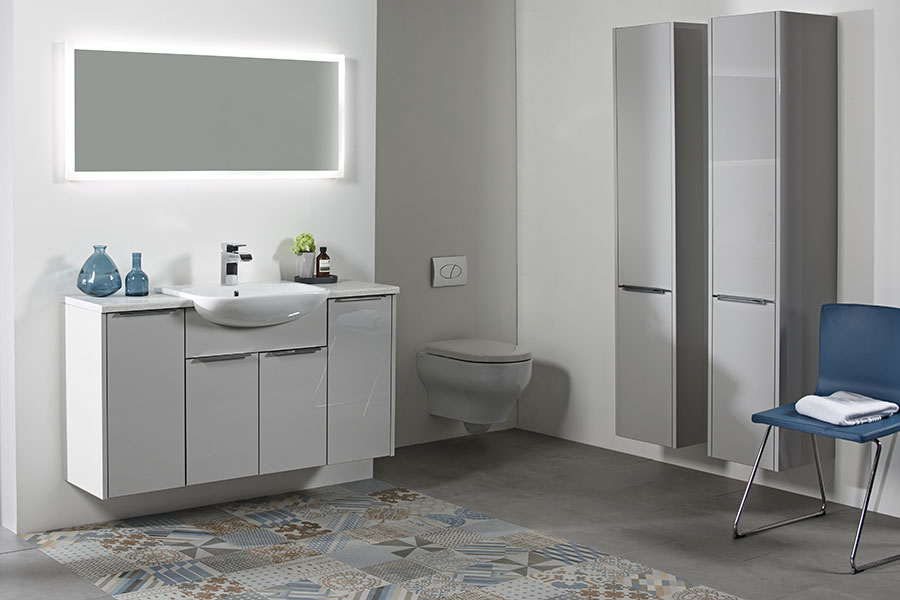 In the bathroom this year we'll be seeing Mediterranean vibes, with tile trends getting colour and pattern inspiration from Morocco and Spain. The industrial look will also be big, with exposed hardware and refined concrete being used to create a pared-back and natural ambience.
When it comes to flooring trends, bold and patterned tiles will be sought after, with designs creating fabulous rug effects and designers getting geometric with their tiles, with hexagon shapes appearing in both plain and patterned styles. And patterns painted on tiles won't be the only way to inject this style into bathroom floors and walls, we'll see intricate designs pieced together using a variety of colourful, geometric tiles.
"Add glam to an all-white bathroom with tiles that catch the light to reveal a subtle pattern. Pair with white marble floor tiles and splashes of green – two of our favourite looks for 2019."
Ideal Home
Colour collections
Earthy chocolate brown tones will be popular for bringing a sense of warmth and comfort, and bathroom wallpaper is set to take bathroom design trends by storm this year, used as the perfect complement to plain white tiles. Other colour palettes for the bathroom will include warm greys, light blues and powdery blues, alongside subtler black and white patterns and dusky pinks.
Hi-tech kitchens and bathrooms
Alongside colours, materials, patterns and themes, technology will making a big impact on 2019 interior design trends. In the kitchen we'll be seeing gadgets such as microwaves with voice-assisted technology, and the most stylish bathrooms will be equipped with digital showers and even electric fireplaces, used to create a spa-like environment, offering a luxurious pampering experience when teamed with a free-standing bath tub.
If you're feeling inspired by 2019's interior design trends, visit our showroom in Wareham, Dorset, where you can see our extensive collection of floor and wall tiles.