The Top Tiles for 2018 Interior Design Trends
This year we're set to see some chic tile trends emerging, as interior design themes evolve with exciting and fresh ideas. While some staple classics will continue to stand their ground, we'll be embracing bold new colours, materials, effects and statement designs all around the home.
A frenzy of colour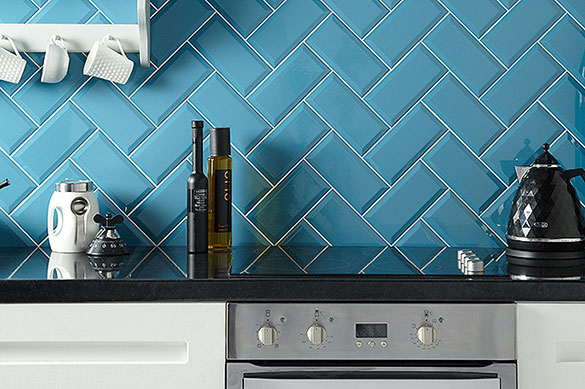 Tiles in earthy tones and hues of nature will still be big players in 2018 interior design trends, but we're going to see bold colours alongside. Warmer tones of grey will be popular, with rich shades of rust, deep red and burnt yellow. And we're being encouraged not to shy away from black, for a luxurious look and welcome break from light tones. But contrast is key here, so, for every dark tiled surface, have a light one for balance.
Metallic tones are set to stay, with burnished metals like copper, bronze and brass injecting gorgeous highlights to splashbacks in bathrooms and kitchens and creating fabulous feature walls in living spaces.
Statement-making tiles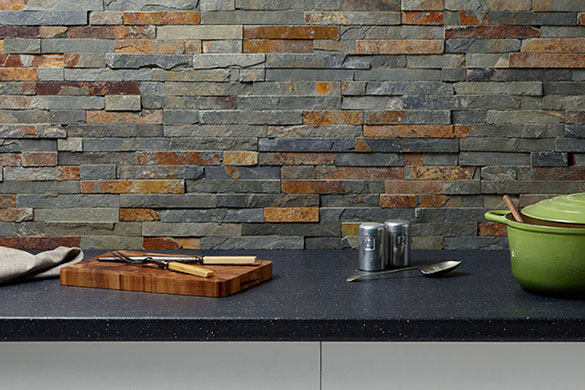 Plain, smooth surfaces will take a back seat to textured tiles. Split-face stone tiles will be popular for statement walls and splashbacks, emulating the appearance of ledge stonewall cladding, in gorgeous colours of white quartz and rich black. Split face mosaic tiles will feature in stylish contemporary bathrooms and kitchens, creating a striking 3-dimensional wall design.
Nature's finest materials
The industrial trend is going nowhere in 2018 – brick-effect tiles on walls and concrete-effect floor tiles are ultra-chic choices for any room. Marble and marble-effect tiles continue to reign as a luxurious choice for walls and floors, with marble countertops and accessories in between. Ceramic and porcelain tiles will further their surge in popularity, particularly for floors in kitchens and bathrooms. And wood-effect tiles will embrace tones of rich, dark chocolate for a vintage glamour look.
The perfect mix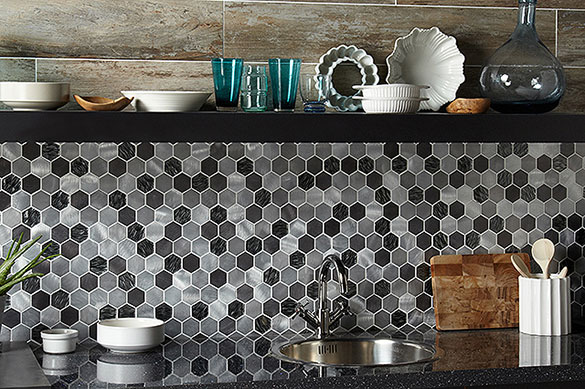 Mixing materials will be big in 2018. We'll see creativity flowing as stunning concrete, marble, wood and stone-effect tiles work alongside each other for a wonderful contrast. Mixing and matching tiles usually lends itself to different colours in the same finish. However, 2018 tile trends bring something new to the table, with 'matte and gloss' tiling using the same colour. The results are amazing, as the light shimmers off the gloss surfaces, really bringing a room to life.
Stylish patterns and effects
When it comes to wood-effect tiles, formats and patterns are changing. While herringbone will maintain its popularity, chevron tiles are heading to the top of this year's tile trends – whether for creating a feature wall or a statement floor. We'll also see a growing trend for multi-sized tiles, breaking up a traditional floor tile grid for an interesting pattern and injection of personality.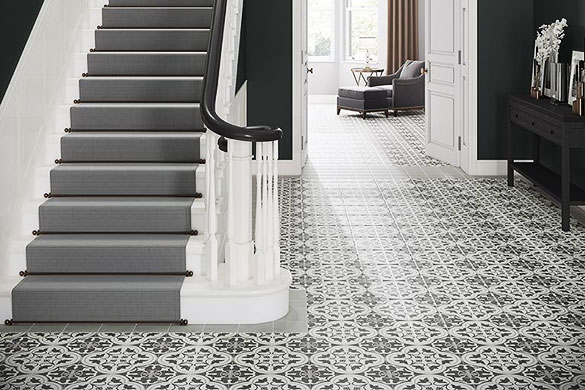 'Rugging' commanded much interest at some of last year's biggest interior design shows, and we're set to see this trend gaining pace over the coming months. Using patterned tiles surrounded by plainer tiles, this look creates an interesting block, much like a rug, and is a great way to zone off different areas in an open-plan space.
If these ideas have left you feeling inspired, visit our showroom in Wareham, Dorset, where you can see our fantastic selection of porcelain, ceramic, natural stone and wood-effect floor and wall tiles.
David Burgess
24th January 2018