Chosen Tiling Contractors for Luxury New Build in Harman's Cross, Dorset
When the buyers of a new-build property approached us to supply our tiles and tiling services, we were more than happy to help. Having enjoyed a long-standing relationship with Swanage-based developer, Beachcote Homes, they recommended Mr and Mrs M speak to us and our sister company, Room H2o, to help them put their own stamp on their new, luxury four-bed home.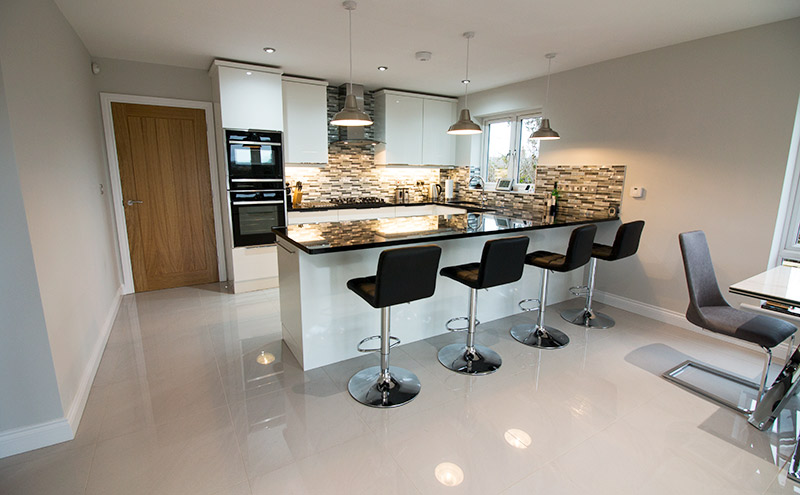 Beachcote Homes had built two detached houses in Harman's Cross, Dorset and, when the buyers viewed the first house, they didn't like the style of tiles that had been chosen. Mr and Mrs M wanted to customise their new home to their own taste, so they visited our large showroom in Wareham, where they were taken with the tile displays we'd created and wanted to replicate this in their new bathrooms and kitchen.
The floor tiling and wall tiling project
The project involved five rooms across the house – the kitchen, family bathroom, cloakroom and two en-suites. Mr and Mrs M wanted to achieve a contemporary feel with the tiling, while staying in keeping with the style of this beautiful rural area.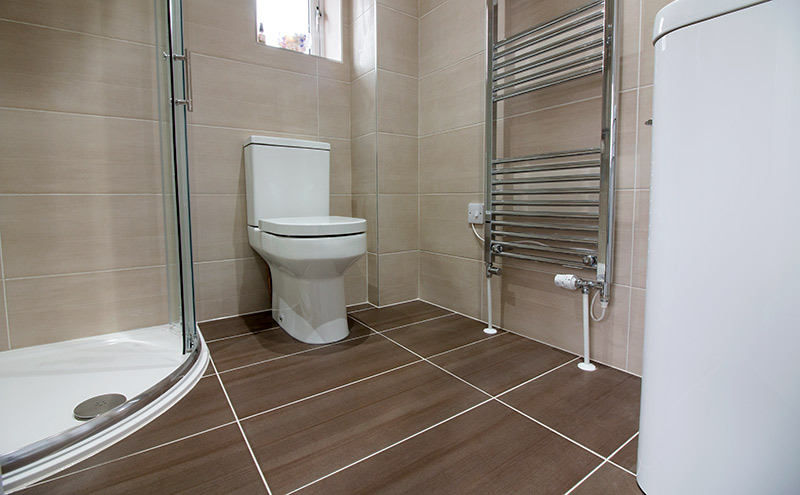 All of the bathrooms had Dukkaboard XL installed on the floors to create a concrete base. This is a backer system used instead of plasterboards or floorboards in wet environments, giving a stable floor so tiles won't move or crack. We also used Kerakoll idrobuild tex matting, which is a reinforced anti-cracking sheet, stuck down with Kerakoll Rapid and then Kerakoll Biogel No Limits grout provided the finishing touch.
The tiles chosen for the luxury home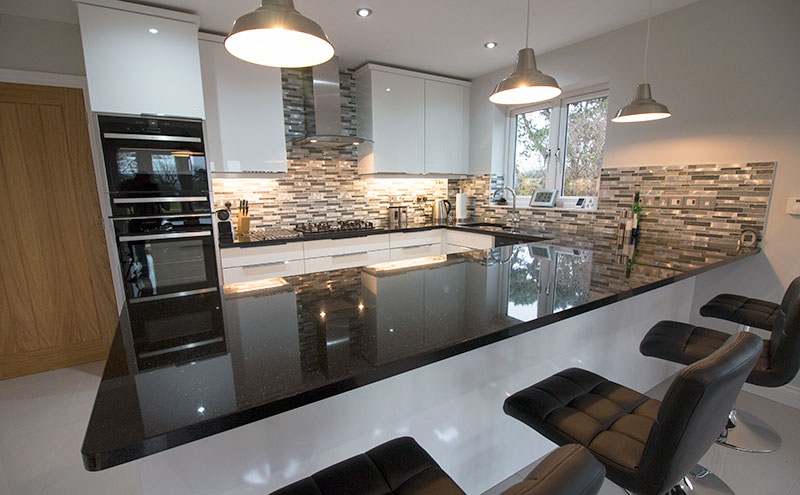 In the spacious kitchen, we used the stunning Sereno stone polished floor tiles, in a contemporary light grey, contrasted beautifully with Kerakoll Bio Pearl Grey resin grout. For the walls, we created a gorgeous splashback using Veron Ashby grey glass mosaics, which complement the sleek white gloss kitchen units and dark work surfaces perfectly.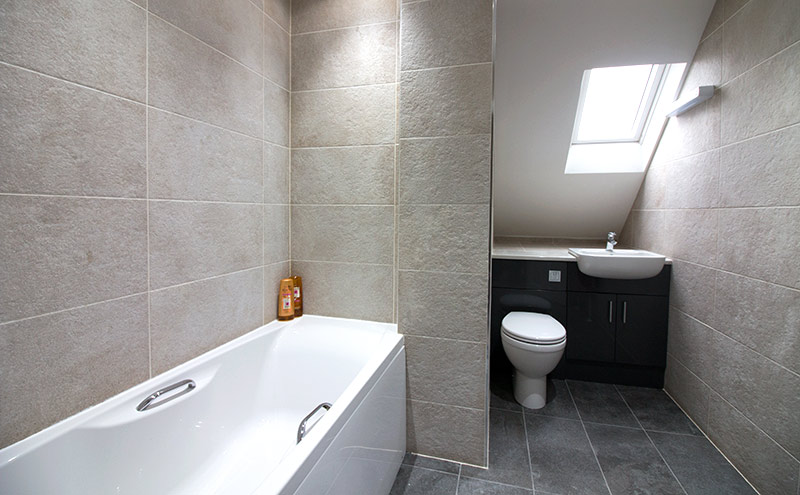 For the main bathroom, we recreated our showroom display, using the sophisticated Stoneway Black stone-effect porcelain tiles for the floor tiling, with sleek Ivory as the perfect accompaniment for the walls. The master en-suite also drew its inspiration from our showroom, with parallel light grey walls tiles alongside a sleek black polished porcelain floor, as did the guest en-suite, with the gorgeous chocolate brown of Spezia Marron on the floor and the beautiful beige of Spezia Bone on the walls.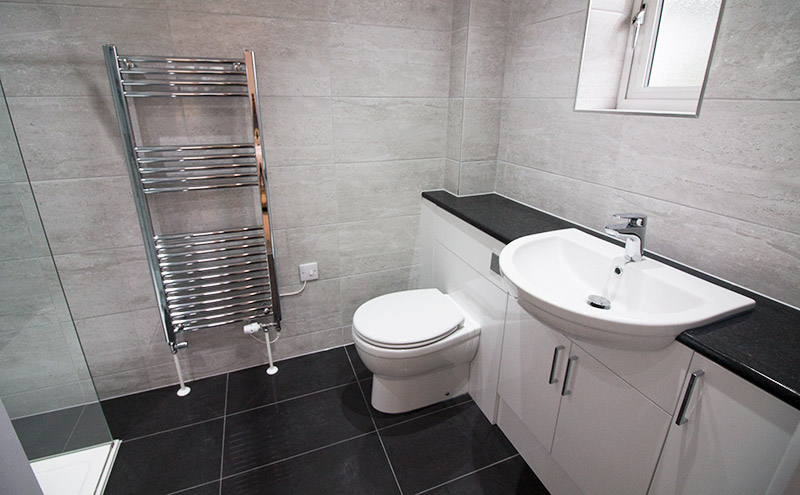 The challenges we faced
As the project involved a new-build, there were lots of trades working at the site at the same time. Mr and Mrs M had already sold their home in London and had been living in their caravan for a few months, so were very keen to move into their new home as soon as possible. This meant that our tilers have a lot of time to play with. We also couldn't install the grout until the very end, when all the other trades had finished, as the area needed to be left for 4 days to dry out. This meant everything was a bit of a last-minute rush, but the results were stunning.
To view our tile collections and bathroom displays from some of the leading brands in luxury bathroom design, visit our extensive showroom in Wareham, Dorset.