UK Tiles Direct Manage Complete Surgery Refurbishment of Surgery for Dentistry @ 68 in Poole
We were recently tasked with heading up the extensive project team taking on a complete refurbishment of Dentistry @ 68's surgery in Poole, Dorset. The almost month-long project was managed by us, with numerous project partners joining forces to totally strip out one of the surgery rooms to make it more spacious.
Dentistry @ 68 is a modern private dental surgery, located on Wimborne Road in Poole. Last year, we laid 85sqm of Karndean flooring at the surgery, so we were thrilled to be asked to get involved again with this project.
The complete refurbishment project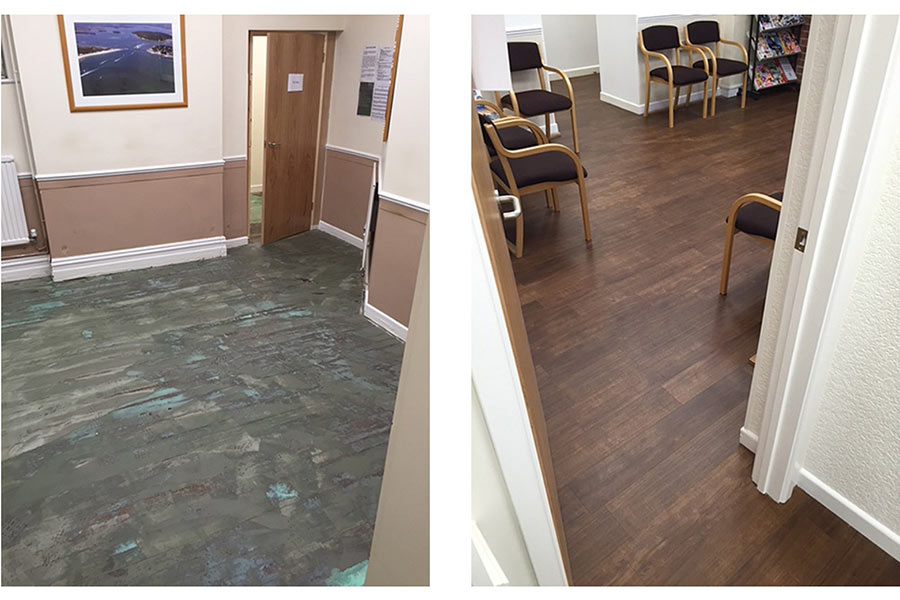 Managing the complete refurbishment of the surgery meant we enlisted the help of, and worked alongside, project partners across many different trades, from plumbers to electricians and our own tiling contractors. The task was to strip out one of their currently used treatment rooms, to open it up and make better use of the space, which was very cluttered.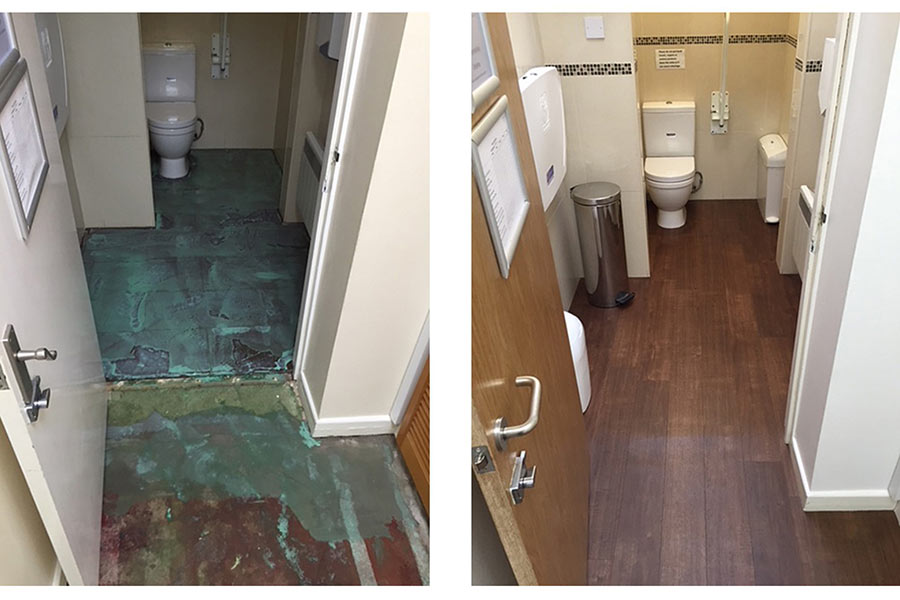 As part of the stripping of the room, we removed existing feeds and put in new hot and cold feeds and air pressure. Plumber, Jack Marchant, and electrician, Dan Jones, were in charge of the ripping out, plumbing and new ceiling lights. When we set about taking up the existing floor, we realised all of the floor joists were rotten, so we installed new joists and floorboards ready for latexing, which was undertaken by Luke Marchant.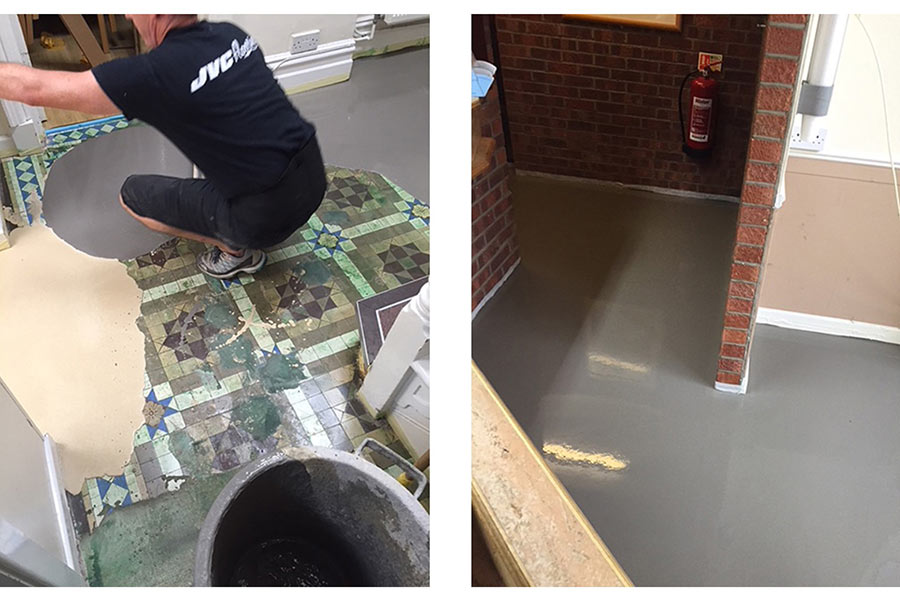 The products used for the Poole dental surgery refurbishment
Karndean flooring was the superlative choice for the surgery, with the luxury vinyl floor tiles offering an innovative and exceptionally high-quality alternative to solid wood flooring. Digitally printed in stunning wood effect, the textured surface gives a truly authentic look, while being exceptionally hardwearing, water resistant and easy to clean. Kardean Opus WP316 was chosen, with light chocolate tones, knots and intricate grains of real timber making this the perfect commercial vinyl flooring. In total, we laid 23.28sqm of Karndean flooring, and used five bags of Stop Gap 700 flexible adhesive.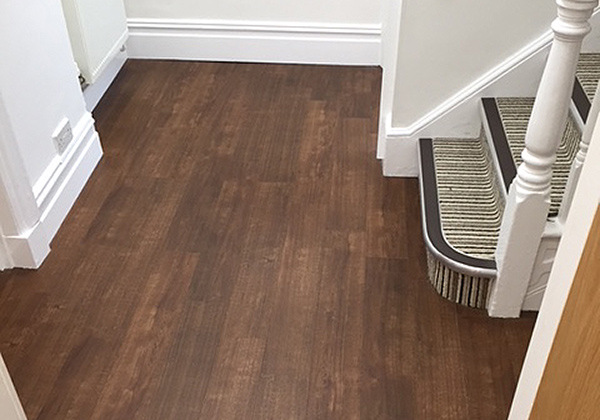 For the walls, Ardex Feather Finish was used as a layer of latex to smooth the wall for tiling, and our tiling contractors tiled to half height around the room, using 14sqm of Bumpy White ceramic tiles, finished with a sleek chrome trim. The remainder of the walls were painted crisp white. We used Kerakoll No Limits flexible and antibacterial tile adhesive, and Kerakoll Fugabella tile grout, in white, which is an eco-friendly mineral tile grout with antibacterial, anti-fungal and dirt-resistance properties that make it ideal for commercial environments where hygiene is imperative. We also used the Kerakoll Fugabella anti-mould sanitary silicone sealant.
A specialist company were enlisted to fit all the cabinets in the surgery, as they must be fitted in a certain way to avoid any risk of contamination.
To find out more about the Karndean range of commercial vinyl flooring and to view our complete range of tiles and tiling products, please visit our showroom in Wareham, Dorset.