Bushboard bathroom wall panels now available from UK Tiles Direct
Exceptionally stylish, simple to install and easy to look after, Bushboard Nuance wall panels are a practical and cost-effective way to create a luxurious look in any bathroom. In a wide range of colours, finishes and textures, these shower wall panels are a cleverly designed, versatile, and 100% waterproof alternative to traditional tiles.
Without the need for grout lines, metal joining or corner profiles, Bushboard bathroom wall fit together panels give a fabulously seamless finish, which also has the benefit of being extremely hygienic as they don't attract dirt or limescale.
Highly versatile wet wall panels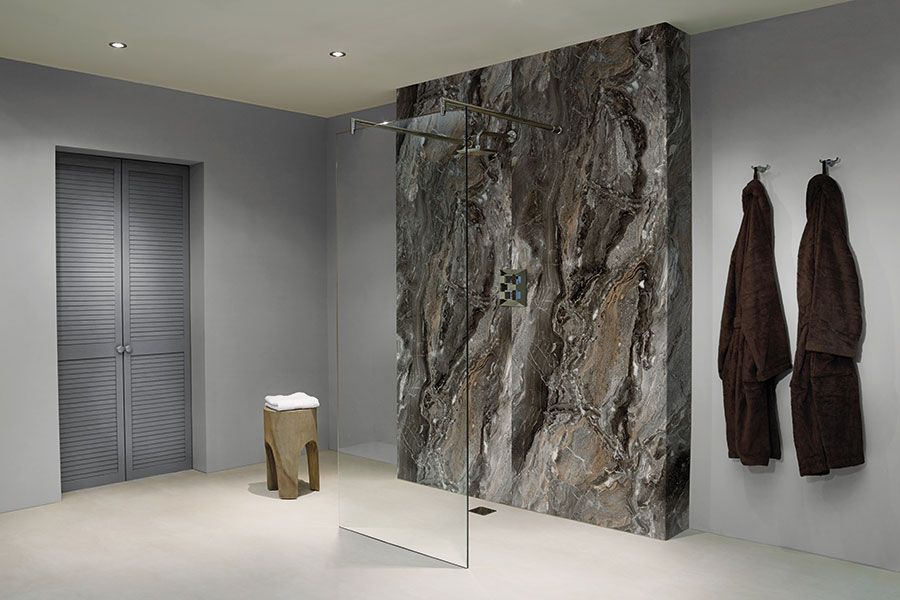 There are many ways you can use Bushboard shower wall panels in your bathroom or wet room – for extreme sophistication and luxury. Whether you want to create complete bathroom wall cladding or just cover one wall to make a stunning feature, the stylish simplicity of the Bushboard wall boards opens up a world of possibilities. And, not only reserved for the walls, these panels can be used as a bath or sink casing, a sink splashback and even countertops for vanity units.
Install bathroom wall panels with ease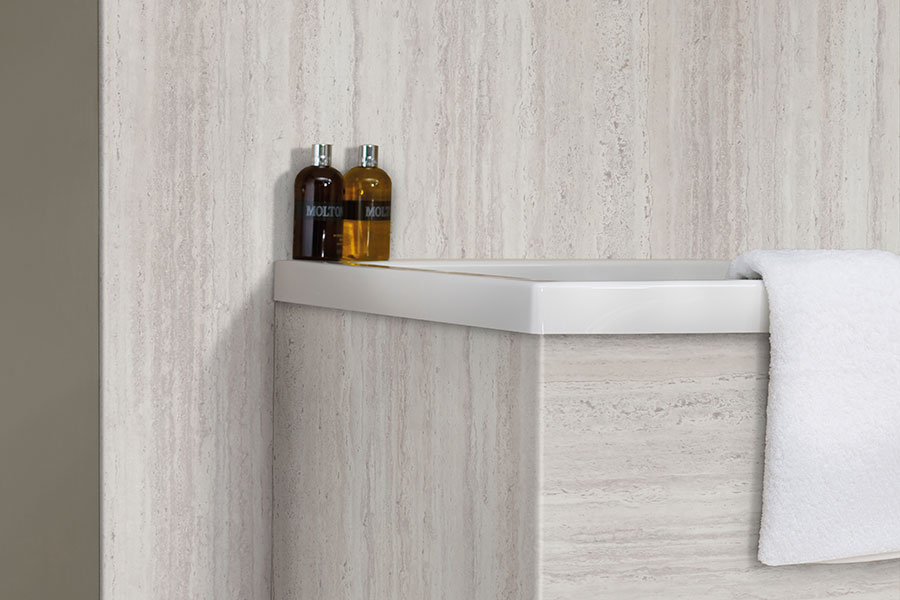 The simplicity of Bushboard shower wall panels makes them an attractive choice, as they are far less time consuming to install than other wall coverings. Easy to cut and slot together, you can achieve a beautiful finish in no time. Once your bathroom wall panels are in place they are exceptionally easy to clean and keep looking as good as new. A truly stunning addition to any domestic bathroom, wet room or shower room, Bushboard wall boards are ideal for commercial refurbishments and developments, as they are so easy to install and can be placed over almost any surface, including existing tiles – ideal if working against tight deadlines and alongside other projects.
Guaranteed style and glamour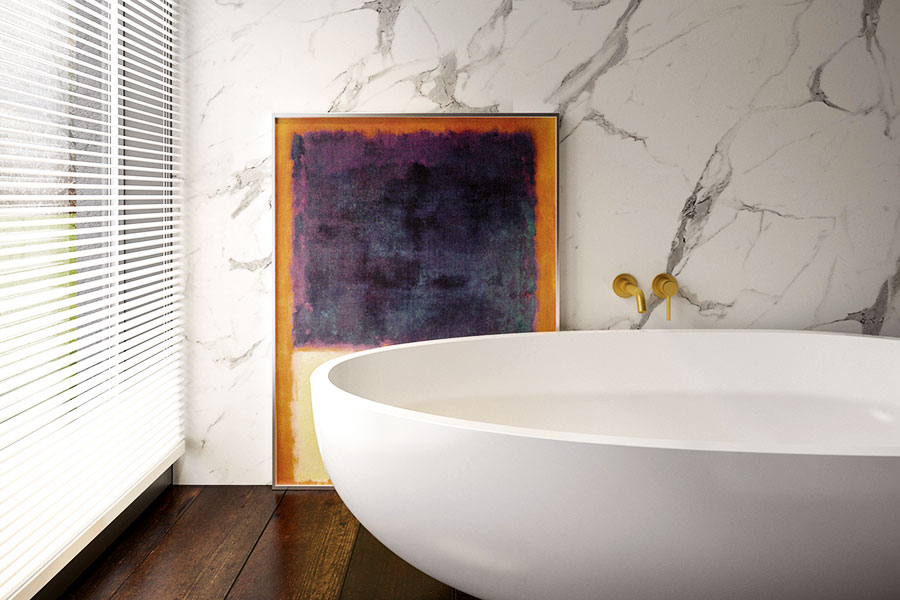 Whether modern or traditional, the vast array of colours, styles, textures and sizes means you'll find the perfect wall boards for your bathroom or wet room, in any commercial or domestic setting. The wonderful selection includes wood effect wall panels, like the gorgeous Chalkwood and mushroom tones of Wildwood. For a timeless and exquisite addition to any room in the home, stone is a fabulous choice. With the Bushboard collection of stone effect wall panels you have a wide selection of beautiful tones and textures, from platinum travertine to the deep richness of Noir marble effect wall panels. All Bushboard panels come with a 15-year guarantee, so you are assured of for a luxurious look that will stand the test of time.
Visit our showroom in Wareham, Dorset, where you can see our Bushboard Nuance wall panels samples of all the styles available in our displays.