Banish Mould from Your Bathroom!
Mould thrives in a damp environments and it is little wonder that the bathroom is its favourite room in the house. With some consideration to the issue when planning your bathroom and regular cleaning it is possible to make your bathroom a mould free zone.
What is mould?
Mould is a fungus that thrives in damp conditions and reproduces by way of spores carried in the air. Outside, it's actually quite useful as it breaks down dead matter like leaves, plants and trees. But in the home it can be a serious issue and a problem that commonly affects bathrooms although it will thrive on any damp surface in the home.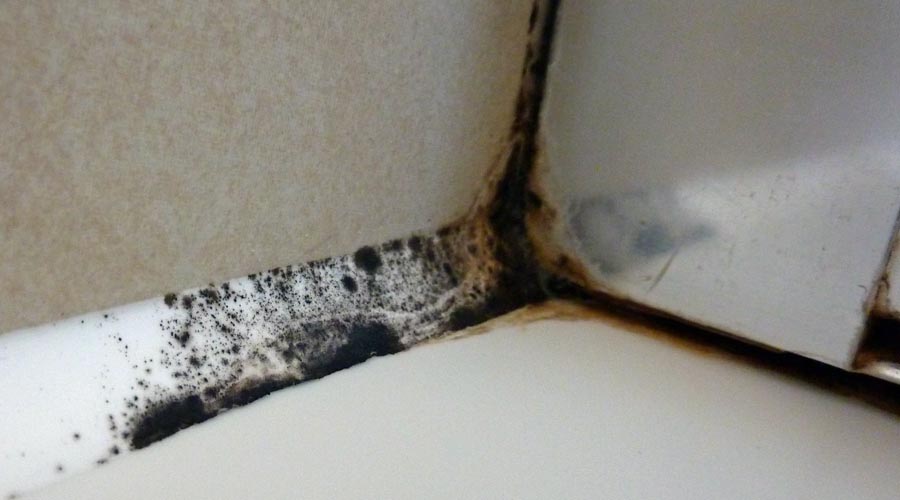 Is mould bad for your health?
Yes. The allergens produced by mould fungi can cause allergic reactions for some people, especially the young, elderly or people with repertory disorders such as asthma. Symptoms may be immediate or delayed and can include sneezing, eye irritation, congestion, a runny nose, skin rashes and dermatitis.
Is mould only a problem in bathrooms?
No, mould thrives in wet and moist conditions and can grow when airborne spores come into contact with damp surfaces. The moist environment found in bathrooms and modern wetrooms provide the perfect breeding ground for mould but any surface where moisture and specifically condensation are present such kitchens, downstairs toilets, tiled entrance floors and windows can all be affected by mould.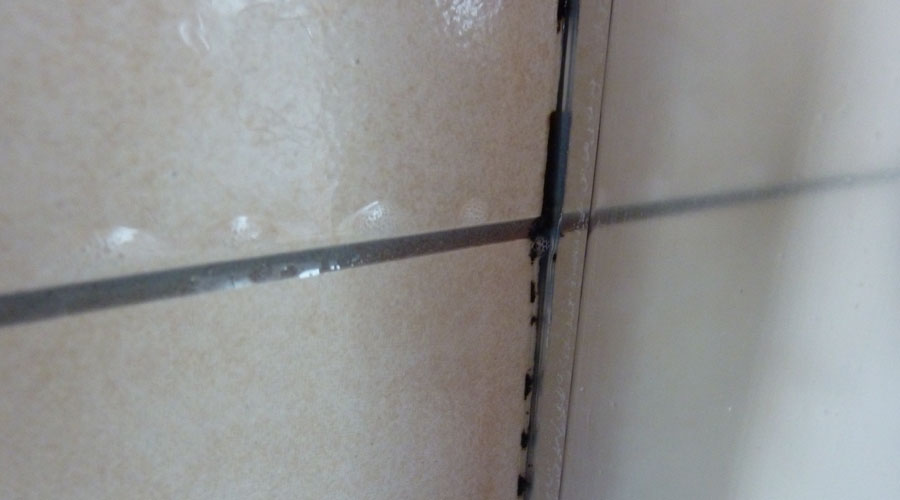 How to prevent and control mould growth in bathrooms
When designing your bathroom, the following considerations will help prevent and control mould
Ventilation is key – Good ventilation is the key to controlling moisture and therefore mould and this is true for all areas of the home. When designing your bathroom, wetroom or even a small downstairs cloakroom ensure that it is adequately ventilated by fitting an extractor fan suitable for the size of the room and the amount of moisture that is likely to be generated.
Moisture replant finishes – Ceramic, porcelain and sealed stone wall and floor tiles will generally resist moisture better than wood and painted finishes, staying cleaner for longer and resisting mould and fungal growth.
Special paints – Where paints must be used, for surfaces such as ceilings, select good quality products containing anti-bacterial and fungal additives that have been specifically formulated for use in bathrooms and kitchens. Paints of this type also provide the added benefit of being washable.
Heat the bathroom – Many people fit only a heated towel rail and do not consider the heating requirements of the whole bathroom. A heated towel rail, once covered with wet towels, will not provide much ambient warmth and will actually introduce more moisture into the room as towels dry. Fitting electric underfloor heating will dry damp surfaces quickly, make cold tiled floors warm underfoot and create a comfortable ambient temperature within the bathroom.
Antibacterial grouts and sealants - Use good quality silicone sealants, tile grouts and tiling adhesives with bacteriostatic and fungi static additives. UK Tiles Direct recommends Kerakoll grouts and adhesives that are water replant, antibacterial and specifically formulated for use in wet and moist environments.
Caring for your bathroom will help to prevent mould
It may seem obvious but regular cleaning and ventilation of damp areas of your home such as bathrooms, kitchens and shower rooms is a highly effect means of preventing mould.
Control moisture – After using the bathroom or shower dry excess water with a squeegee or cloth. This will help to dry surfaces quickly and has the added benefit of preventing watermarks and calcium staining, keeping bathroom and fixtures looking new for longer.
Cleaning – Regular cleaning of your bathroom or any moist areas in your home with suitable antibacterial cleaners will kill bacteria and prevent the growth of mould.
Ventilate – An extractor fan will remove the great majority of airborne moisture but opening doors and windows will also help with moisture control while airing out rooms such as bathrooms will also help to prevent unpleasant damp smells.
With some consideration to how your bathroom will be used and the finishes you choose combined with regular cleaning and ventilation it is possible to achieve a mould free bathroom that will stay looking good for years to come. For advice on planning your bathroom, selecting floor and wall tiles and suitable grouts, adhesives and sealants please do visit our extensive tile and bathroom showroom in Wareham Dorset.