An Innovative Twist on Antibacterial Porcelain Tiles
For ultimate hygiene, with functionality and style, the new Bach-Tech porcelain tiles from Porcel-thin are leading the way for state-of-the-art antibacterial tiles.
The superlative choice for settings where hygiene is essential – from bathrooms and kitchens to restaurants and veterinary practices, these revolutionary antibacterial tiles offer a whole host of benefits for healthy living and working, with no compromise whatsoever on style.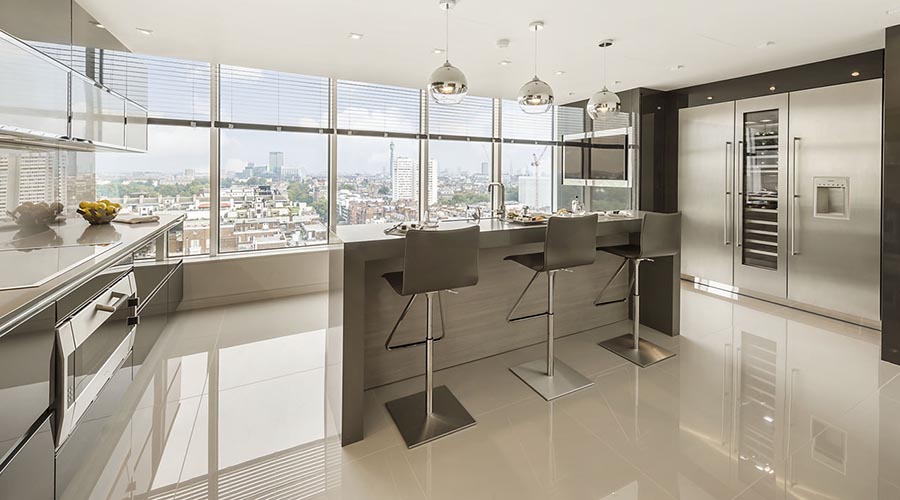 Exceptional antibacterial benefits in a stylish porcelain tile
The innovative Bach-Tech tile range from Porcel-Thin takes the standard concept of antibacterial tiles to a completely new level. While antibacterial tiles have traditionally been just regular tiles with an antibacterial coating, with the Bach-Tech porcelain tiles, the antibacterial action runs through the entire tile – meaning its performance will never be worn away, scratched or compromised in any way.
The thin porcelain tiles contain Zinc Oxide nanoparticles. Containing high levels of antimicrobial agents, these are long lasting and control a wide variety of harmful bacteria.
Because the antibacterial action runs through the entire tile, not just the surface, the effectiveness of the hygiene lasts as long as the tile itself. Furthermore, cutting through a standard coated antibacterial tile exposes the unprotected edge to bacteria but with Porcel-Thin's innovative approach this is no longer an issue.
Testing by the UK Health & Safety Laboratory found a bacterial kill rate of 98% for MRSA and 96% for MSSA, over 24 hours.
The perfect choice for bathroom tiles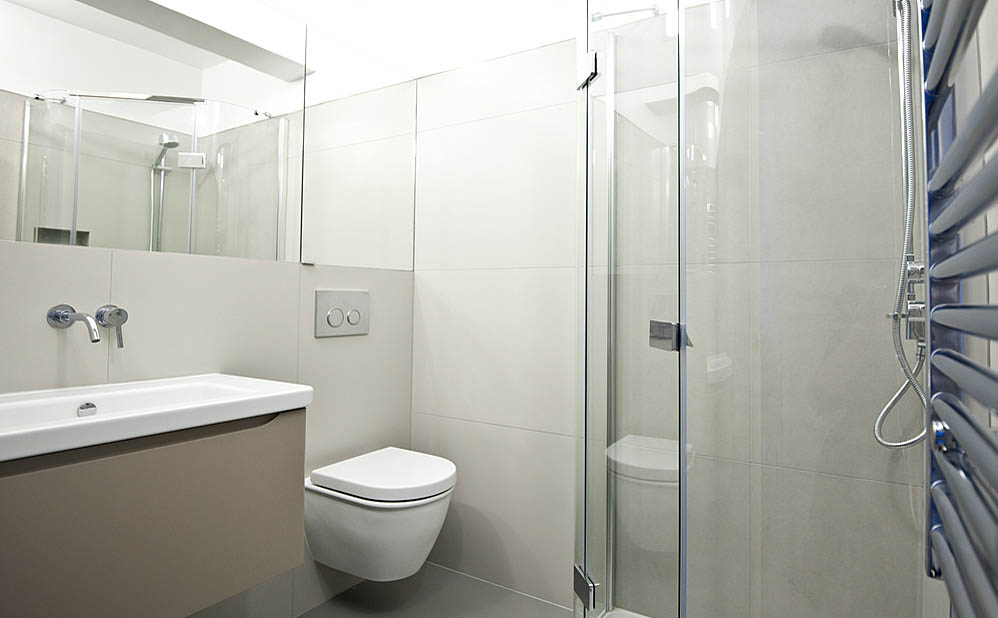 Not only do the Bach-Tech antibacterial tiles offer exceptional levels of hygiene, they are water resistant, making them the ideal choice for bathroom tiles. Available in a wide range of styles and colours – from plain to stone and wood effect finishes –these thin porcelain tiles are a stylish choice for any bathroom or wet room, and the matt finish creates a wonderfully effective non-slip floor. In Porcel-Thin's signature large 1200 x 600mm format, the Bach-Tech tiles are a fabulous choice, whether used as floor tiles or wall tiles.
Ultra-hygienic kitchen tiles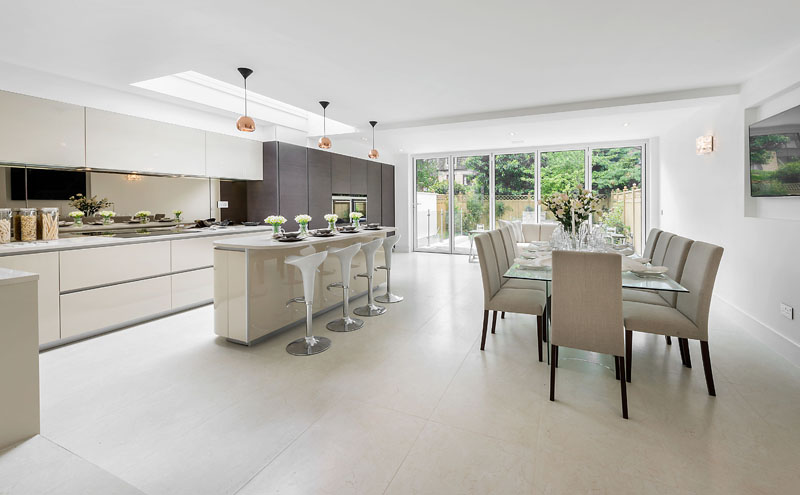 Another area of the home that demands high levels of hygiene is the kitchen. And these porcelain tiles offer just that. The durability of porcelain, the stylish selection of colours and effects available, and the versatility of thin porcelain tiles make them the ideal choice for any kitchen. When you add the exceptionally high levels of hygienic properties and bacteria protection, the Bach-Tech tile is the optimum kitchen tile choice – whether domestic or commercial.
A new level of health and safety for hospitality environments
The unparalleled cleanliness and non-slip surface offered by the Bach-Tech antibacterial tiles, alongside the hardwearing qualities of porcelain tiles, make them a fantastic choice for hotels, restaurants, cafes, bars and any other food or beverage retailer. They can also be used as external floor tiles or wall tiles, offering even further possibilities.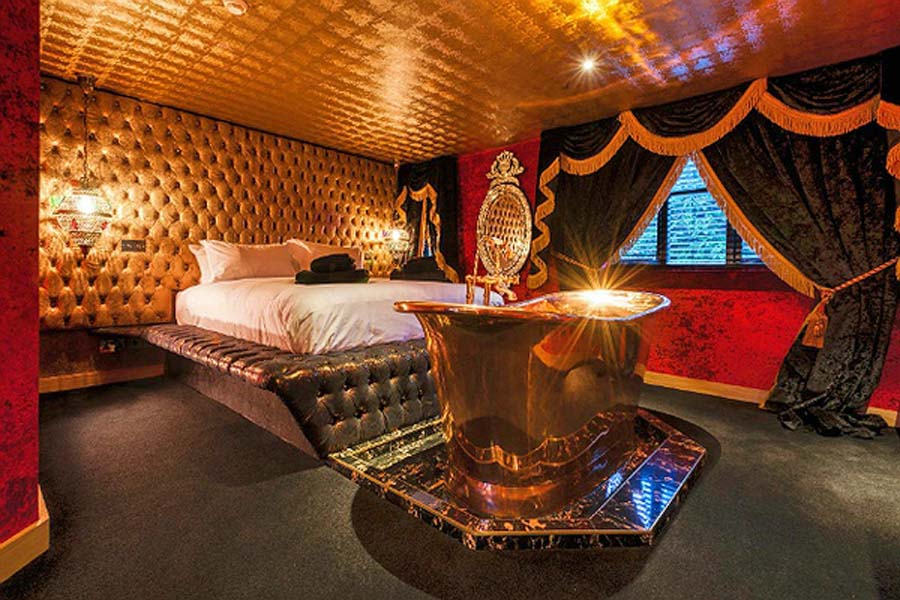 Cleanliness is essential for anywhere that sells or prepares food for public consumption, with constant scrutiny and the need to be compliant with rigorous health and safety laws – not just for consumers but for staff too.
The ideal porcelain tile for a myriad of healthcare and leisure industries
The practicality and long-lasting, durable, bacteria control of these thin porcelain tiles makes them the ideal choice for any other environment where cleanliness is paramount – such as hospitals, doctors' surgeries, dentists, veterinary practices, gyms, health clubs, spas, swimming pools and beauty clinics.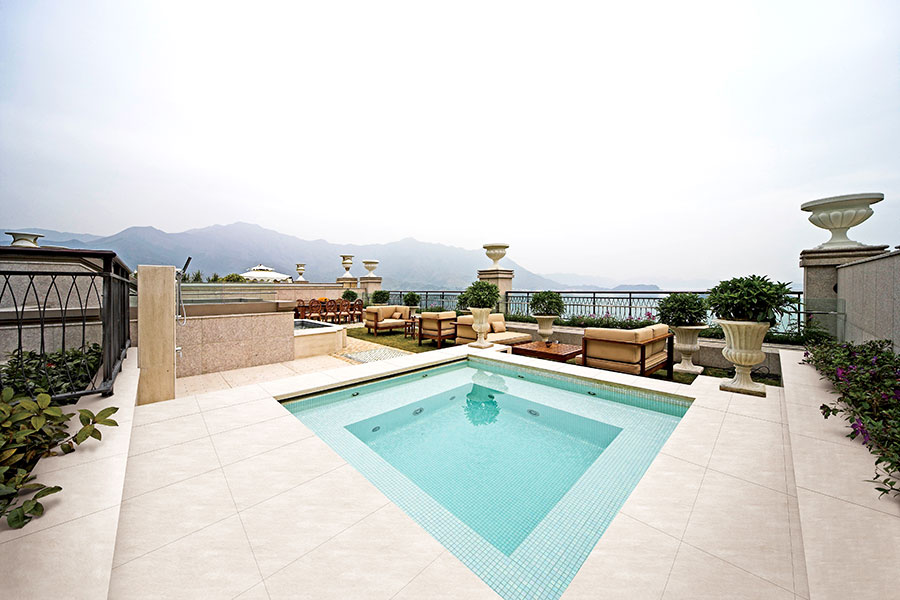 The non-slip properties of the Porcel-Thin tiles also add to the numerous benefits they offer in any commercial setting.
Antibacterial tiles in a variety of exquisite colours and effects
The beauty of the porcelain tiles in the Bach-Tech range is they offer practicality and exceptional cleanliness, while still embracing style and sophistication. In a selection of wonderful finishes, including plain, stone and wood effect, and an array of colours, from clean and crisp White, to Cream, Bold Grey and Fern Green, these thin porcelain tiles work fabulously in any room, in any environment.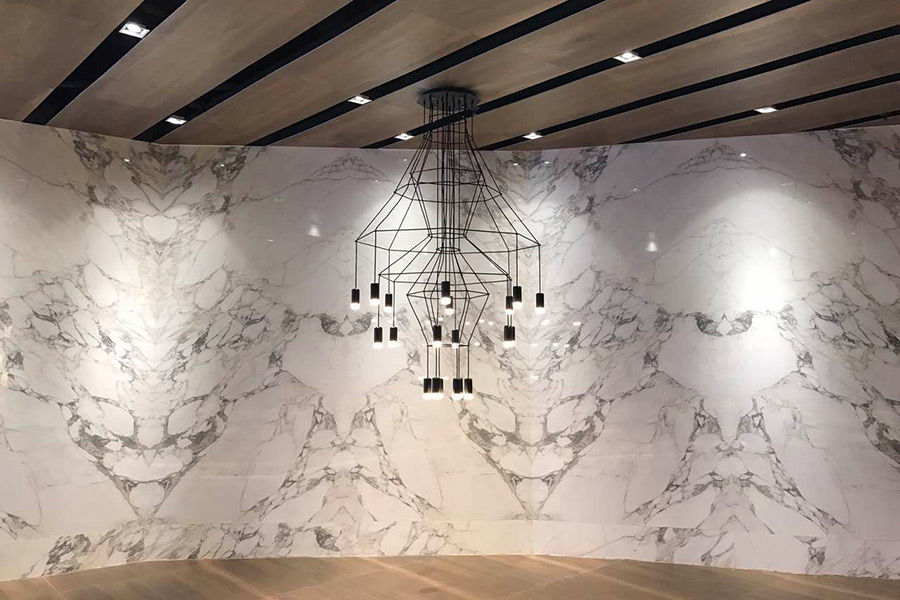 The revolutionary range of Porcel-thin tiles
State-of-the-art Porcel-Thin tiles are renowned for their style and durability, and the Bach-Tech range bears no exception.
While over 50% thinner than standard 13mm porcelain tiles, they are just as tough.
Being larger than standard format tiles, you need fewer of these antibacterial tiles, which means less grout lines and smoother, neater coverage.
Ultra-low water absorption of below 0.5% means these porcelain tiles resist water, dirt, grease and oil, and stay cleaner for longer.
These thin porcelain tiles are easy to install and maintain, and won't crack or warp – so your floors will stay even under foot and hygienic.
To find out more about the revolutionary new Bach-Tech antibacterial tiles from Porcel-Thin, and to view our extensive range of bathroom tiles and kitchen tiles, please visit our showroom in Wareham, Dorset.
David Burgess
9th May 2017